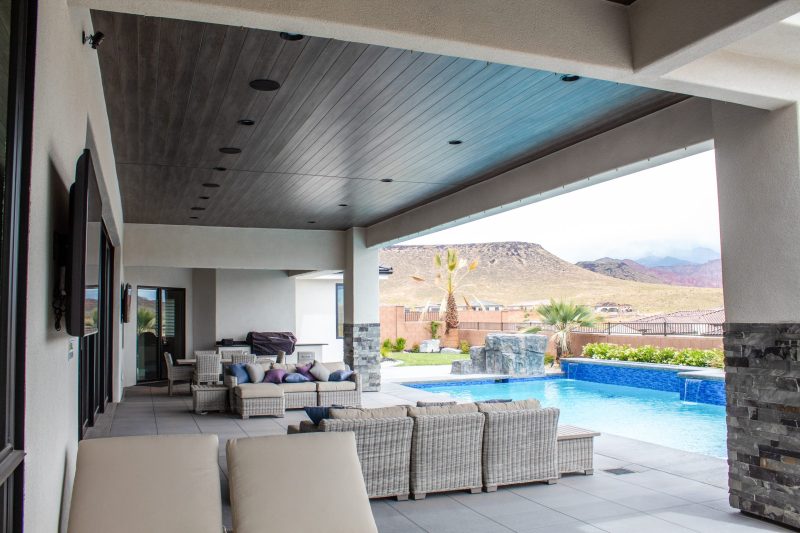 Rustic Wood Grains
The evolution and advancement in the development of wood-like veneers and films continues to astonish architects and designers the world over. SAGIPER has always boasted an impressive lineup of wood-like finishes for its customers to choose from in both its SAGIWALL cladding and SAGIREV soffit/ceiling panel lines, but it's most recent release of its 3 rustic line finishes takes things to a whole new level.
The recent trend of rustic wood tones and grain style patterns has become most popular in a number of different applications, from interior feature walls, to ceilings and even exterior cladding applications. The challenge with the application of real reclaimed rustic wood panels or planks in an exterior application is always the longevity of the wood and its ability to maintain its rustic appearance without suffering the effects of weathering, not to mention its ability to perform in climatically diverse regions. SAGIPER realized the need to introduce a line of finishes that provided its customers with the best of both worlds. Working together with PMMA/PVDF film producers, RENOLIT, SAGIPER North America introduced to the market its 3 rustic finishes:
Ref 82 Desert Oak
Ref 83 Mountain Oak
Ref 84 Monument Oak
All 3 finishes are applicable for both SAGIWALL exterior cladding and SAGIREV soffit/ceiling lines. The finishes provide an unparalleled imitation to rustic reclaimed wood that impresses not only in grain and knot variations, but in shade variations as well. The ability for users to mix and combine the finishes in a variety of different applications enhances the effect of the trendy reclaimed wood wall tremendously. Get in touch with us today to request samples.