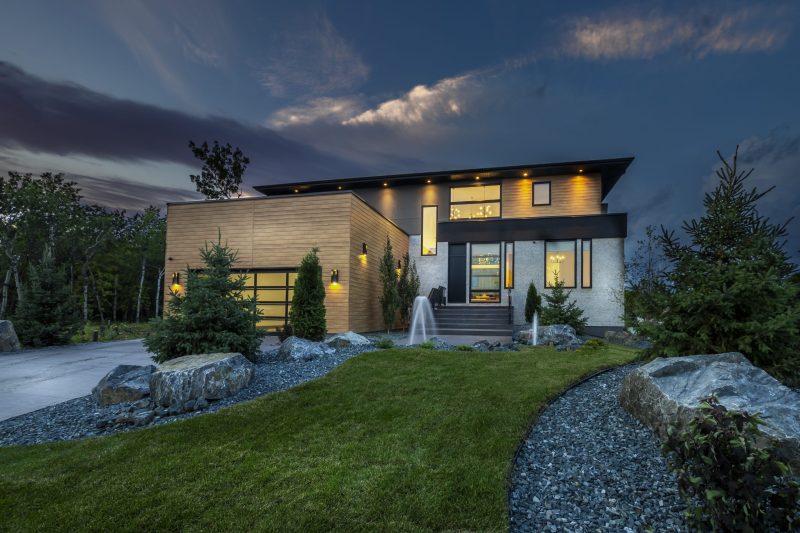 Evolution of Curb Appeal
For years, North American's have been accustomed to very bland and lackluster exterior options for the typical single family home. Everyone remembers as a kid, the dis-coloring, off-white, vinyl siding that covered their childhood home and that would indent the instant you'd put a hand to it; or the textured, one color stucco, or the very bold red brick facades. Now, these trends and materials have evolved somewhat over the last 10-20 years, with color pallets and design trends changing, but how much thought and attention was ever really put into the homes exterior? Options for materials and, quite frankly, imaginations were fairly limited as to what to do with a home's exterior. I remember a time in my neighborhood growing up where pink and lime green stucco was a thing! That was perhaps the only way designers could think of "spicing" up the homes exterior to give it some standout curb appeal.
Luckily, through both material and design evolution and innovation, the concept of curb appeal and vision for how to make a home's exterior stand out, has taken a drastic turn for the better in recent years. Designers and architects have innovatively adopted the thought and vision of mixing different materials on the building's exterior to achieve a truly unique and contemporary look. A new age of bold and accentuated exterior curb appeal has been born, transforming bland a lack luster exteriors into timeless and abstract works of art using mixes of materials such as stucco, vinyl siding, cement fiber plank and panel, aluminum siding and wood siding.
Builders all across North America are recognizing homeowners desire to feel unique and have something "different" than anyone else. They also want to feel proud to show off the only part of their home that 99% of people in the neighborhood or passerby's will ever be able to actually see; the exterior.
Products like our SAGIWALL cladding and SAGIREV soffit, give homebuilders the ability to apply high-end, finished wood-like or solid color metallic accents to homes and projects of all sizes and budgets. From small 100sf accents to full wraps, architects, designers and builders have embraced the product line and its wide range of applications that they can count on to give their projects exterior that punch of contemporary flair they're clients are looking for.